ngohoangyen
Thành viên nhút nhát


UTS Insearch, the pathway to the University of Technology Sydney (UTS), held a special Graduation and Prizegiving Ceremony to celebrate the academic excellence of its students on 9

th

 April 2019.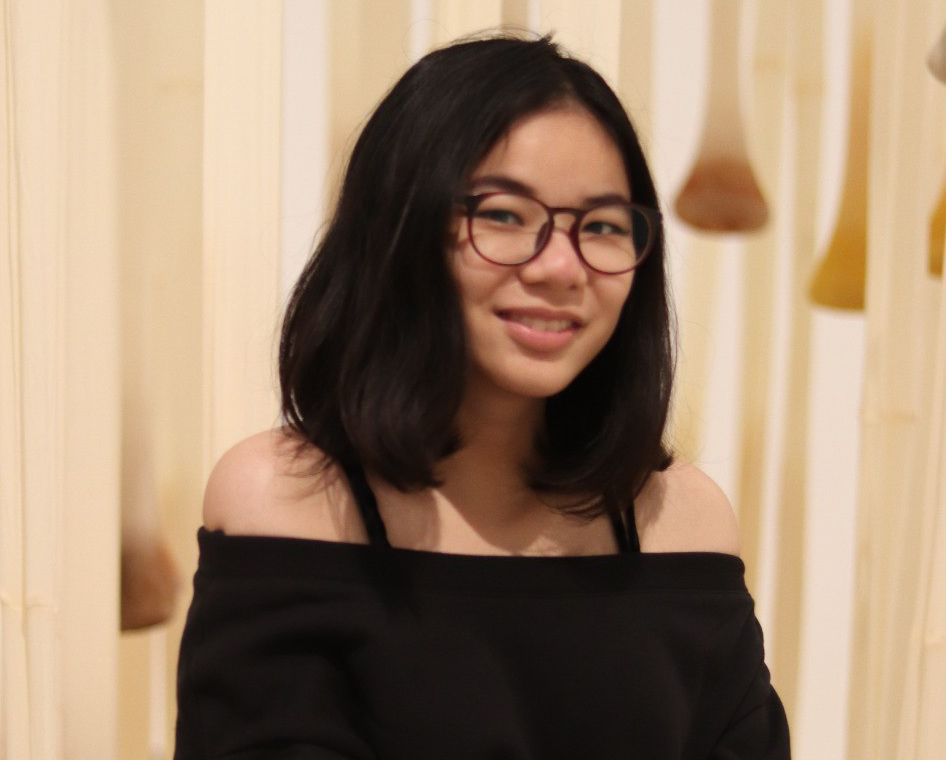 Outstanding Graduate for UTS Foundation Studies Khanh Dan Ho
Khanh Dan Ho from who won the Outstanding Graduate Prize for her UTS Foundation Studies course said being recognised was a great honour and will spur her confidence for further study.
"To be recognised is great validation of my hard work. I can't wait to continue at UTS Insearch and study a Diploma of Design and Architecture.
Design has been a great passion of mine since I was young. I feel that the visual language is a powerful and effective way to communicate and also influence how people live. Architecture is a beautiful combination of both practicality and aesthetics, and really allows me to be creative with a purpose."
Dean of Studies of UTS Insearch, Tim Laurence said, "Every semester, we present academic awards to students like Khánh Danh Ho to acknowledge and celebrate their achievements at UTS Insearch. It is a way to showcase our commitment and confidence in our students, and to inspire them to keep succeeding.
These prizewinning students from Vietnam should be extremely proud of their hard work. UTS Insearch wishes them ongoing success in their studies and careers."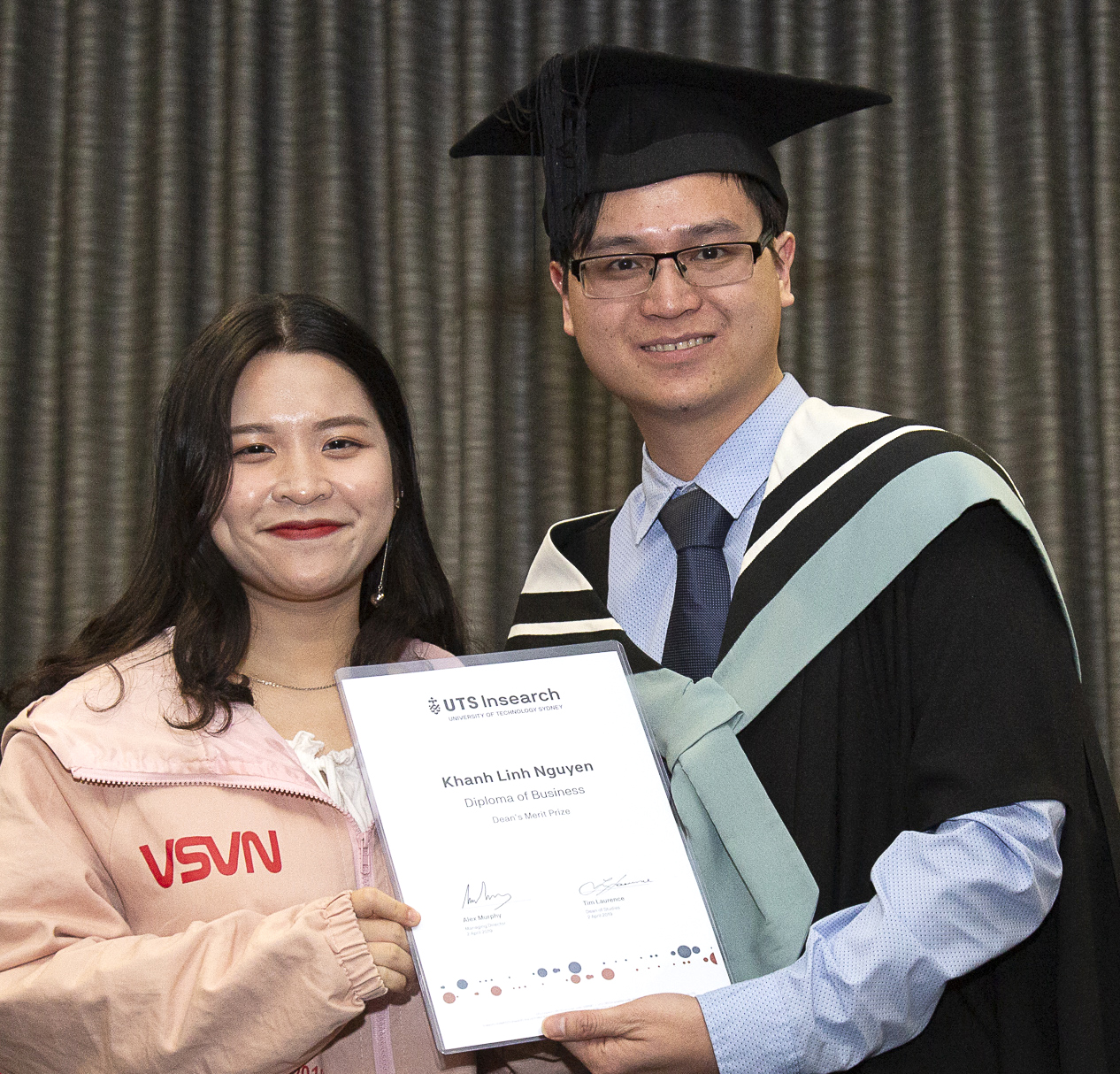 Deans Merit prizewinner for the Diploma of Busienss Khanh Linh Nguyen

Diploma of Business Dean's Merit prizewinner for the Diploma of Business, Khanh Linh Nguyen from Hanoi, said she was excited to study her second semester at UTS Insearch before starting at UTS.
"UTS gives access to excellent academic approaches and professional career-focused courses. After doing some extensive research, I decided that UTS is the place that can nurture my personal and interpersonal qualities.
UTS is a place not only for studying but also for networking and meeting diverse people from different parts of the world. As an international student, I believe UTS is the perfect environment that helps diversify my global perspective."
Dean's Merit prizewinner for the Diploma of Business To Thy Ngo with Vinh Tran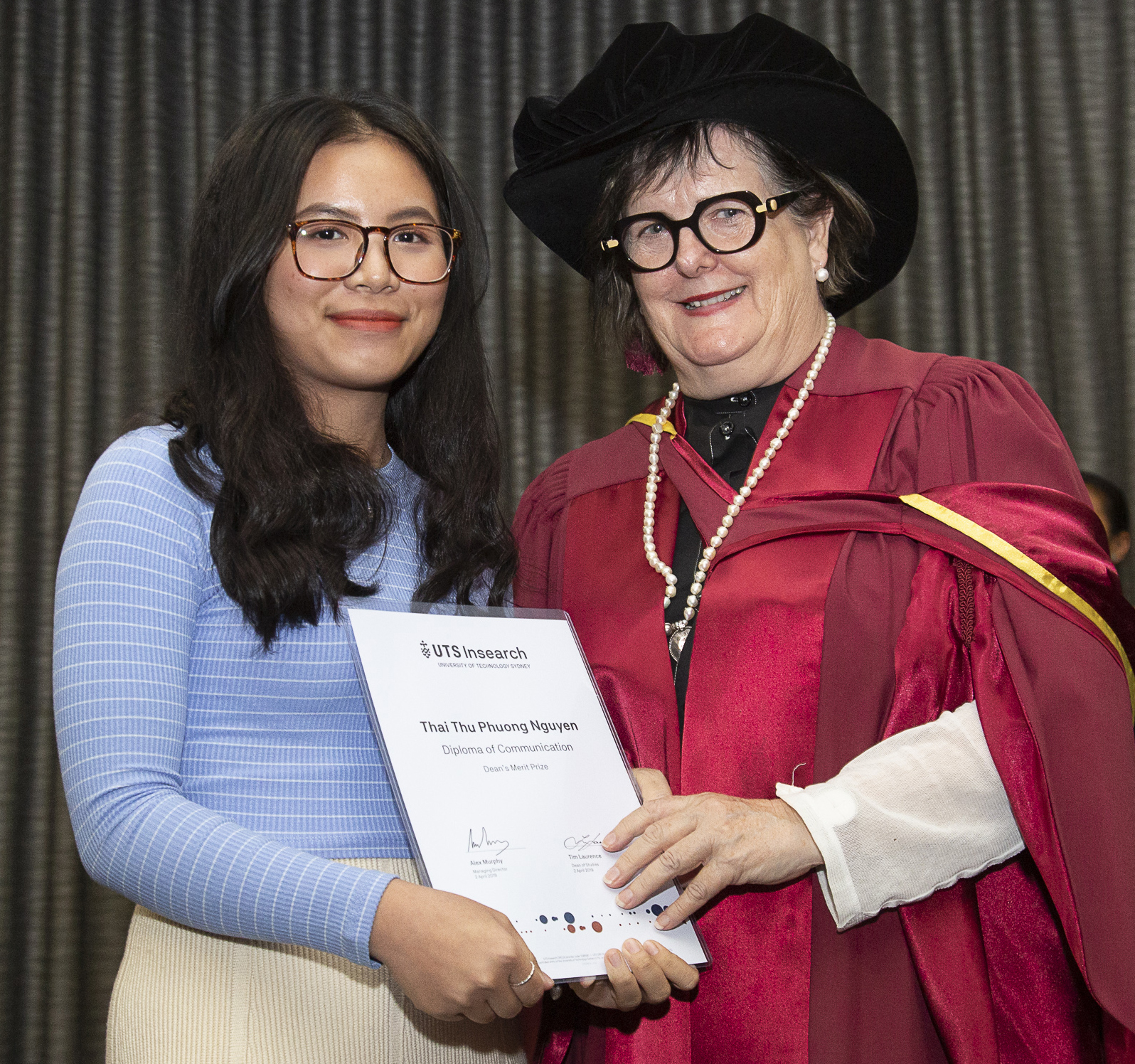 Dean's Merit prizewinner for the Diploma of Communication Thai Thu Phuong Nguyen with Janet Gibson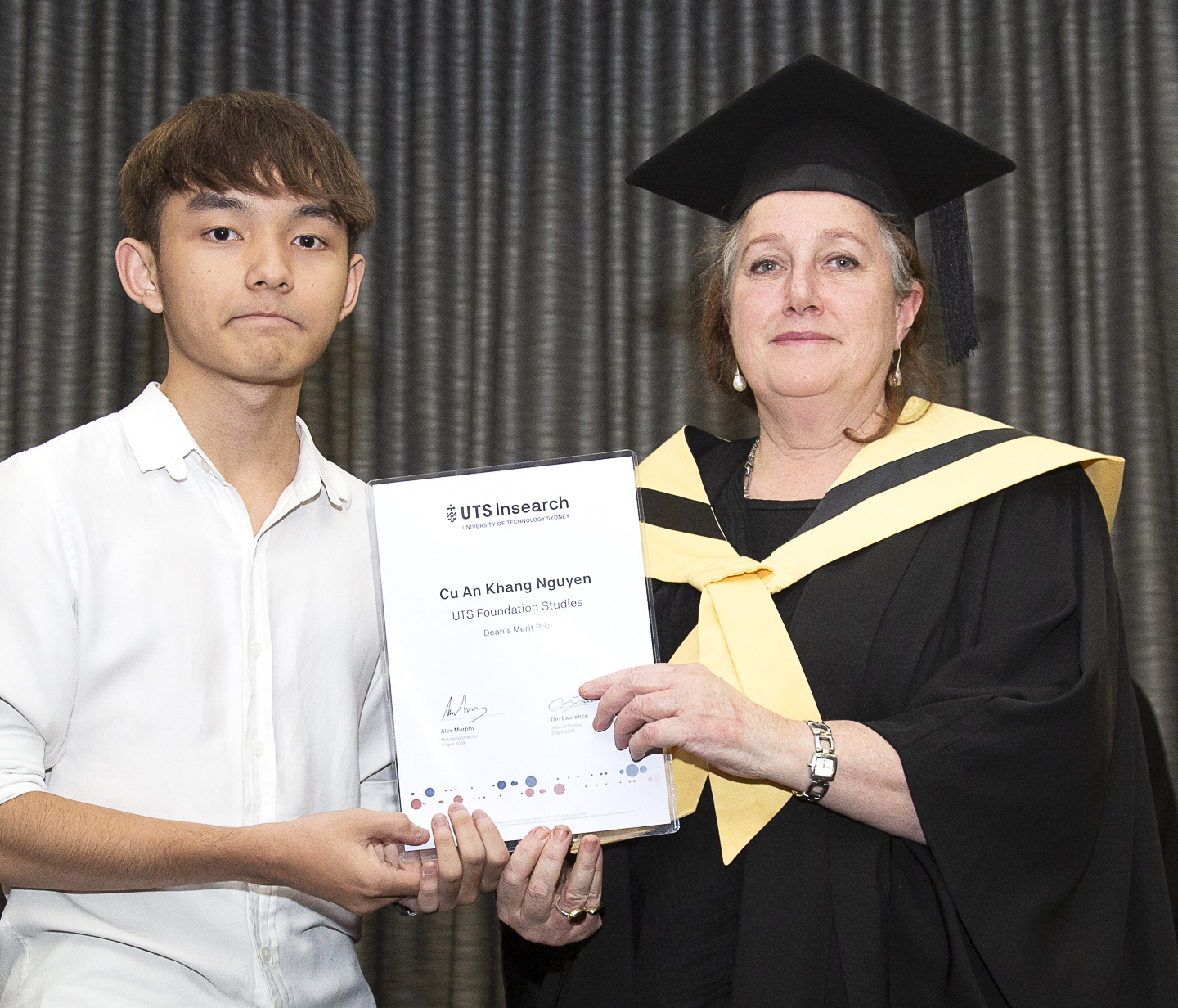 Dean's Merit prizewinner for UTS Foundation Studies Cu An Khang Nguyen with Sue Sherringham
Dean's Merit prizewinner for UTS Foundation Studies Ngoc Hanh Nguyen Tran with Sue Sherringham
About UTS and UTS Insearch
UTS, Australia's number 1 young university, offers students a high-quality education, fully supported by experienced staff and world-class facilities. Students are equipped with the work-ready knowledge and career skills that are highly sought-after by employers around the world.
Vietnamese students can commence their studies at UTS Insearch, perfecting their English if required, and studying the UTS Foundation Studies program, or a diploma which qualifies them to enter UTS courses in architecture, business, communications, design, engineering, IT and science.
Each year, UTS Insearch offers over A$210,000 in prizes for students who achieve outstanding academic results.
Vietnamese students can also apply for an exciting new Leadership Advantage Scholarship. The scholarship package is a combination of financial support towards tuition fees (worth A$4000) and entry into the prestigious Leadership Program, valued at A$3000 -offering a total A$7000 package towards their leadership goals.